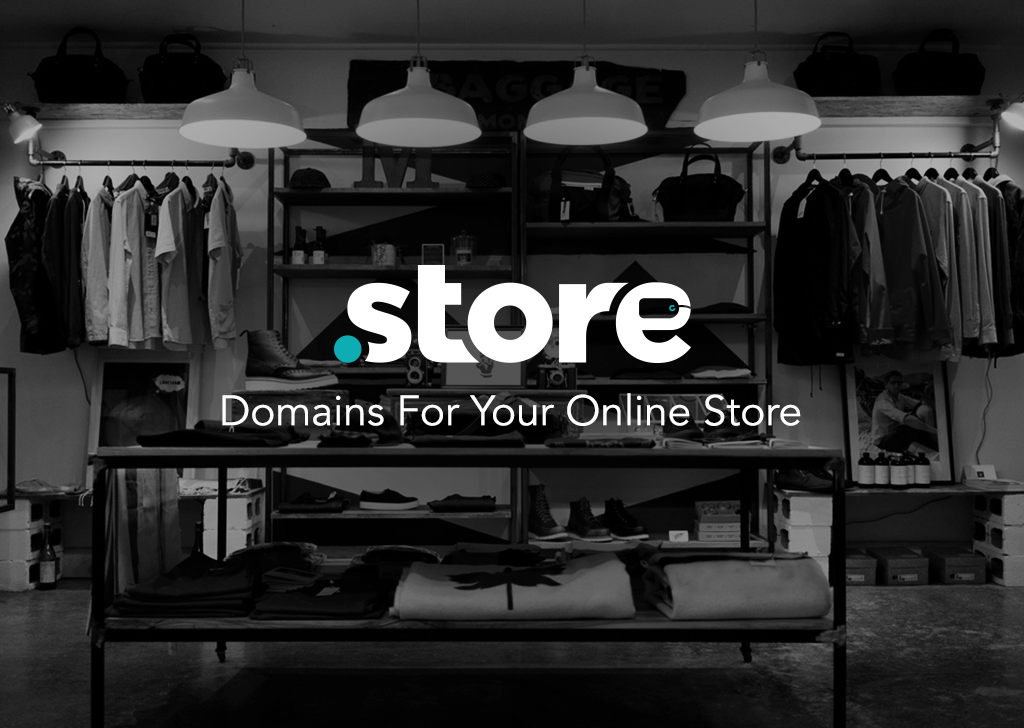 A trillion dollar market, e-commerce grew at a healthy 20.9% in 2015 vs. 2014. There are over 12 million e-commerce sites on the internet and over 650,000 that make atleast $1,000 annually. The new gTLD industry is not behind and all set to launch its first TLD focused on this market. .STORE – is a first of its kind new TLD ideal for anyone selling online. Here are 6 Reasons why .STORE is indispensible for Brands:
1. .STORE is customer friendly: A .store domain makes it easy for your customers to find exactly what they are looking for. Instead of digging through several pages of your site to get to the shopping section, it takes them directly to your online store. Doesn't www.yourbrand.store sound better than www.yourbrand.tld/store/products/category?
2. .STORE gives you a marketing edge: A .store domain makes a great Call to Action for all your online & offline advertizing. It's simple, intuitive and urges the customer to visit your online store – exactly what you'd like them to do.
3. Your Corporate Site & Your Online Store Are Different: We understand the need to have a corporate site that caters to your investors, vendors & prospective employees. But don't let this affect your customers – retain your generic extension (.com/.online) for your corporate site & use .store as a dedicated address for your online store.
4. Add that extra oomph to your brand: Grab premium category killers and own your product category. Eg: Sneakers.store for Zappos or Fitness.store for Adidas.
5. Nobody likes compromises, not even your brand. Don't change your brand or domain name for reasons of unavailability or cost. Get a domain name that's an exact match instead of going for a longer domain with suffixes or domain hacks like infogr.am or flickr. The .store namespace is brand new and offers thousands of new names for your new venture or even your next marketing campaign.
6. Reduce Counterfeit Product Risk: Establish your .store address as the one and only official destination of your e-commerce store-front. Reduce consumer and brand risks from phishing and copy-cat counterfeit stores. Avoid the strenuous, lengthy and expensive processes in taking them down.
The priority phase for trademark holders (Sunrise) starts on 6th April, 2016 and goes on until 5th June, 2016.