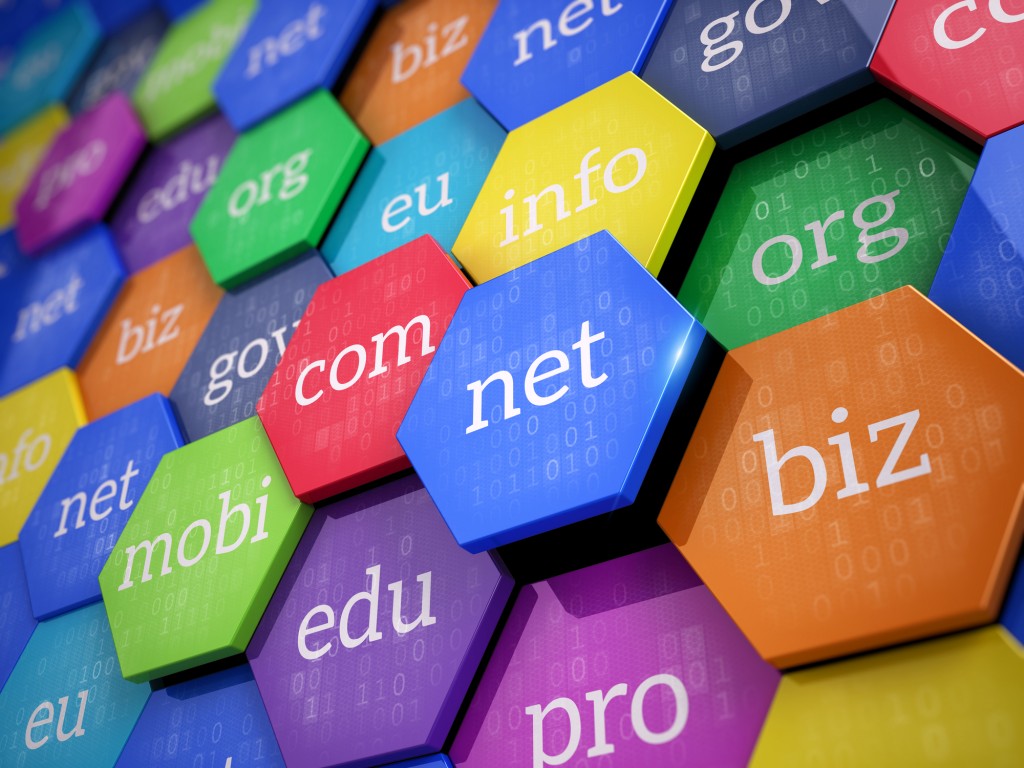 You are starting your own website and want to get plenty of good traffic. Before you even start your site, you need to pick a great domain name. Since the first thing you do to start your site is pick a domain name, you should know a few things about domain names. Say I want to start my website for a cookie business. I might name my site,
supertastycookies.com
The first part of the name, "supertastycookies" is my domain name. The second part ".com" is my domain extension. Both parts of your domain name are important. The first part is what visitors will remember best. The second part (or extension) is an indicator of the type of site you have.
When you choose your domain name, be sure to do careful research and select the best one you can. As for the domain extension, most people want to choose a generic top level domain (gTLD) because they are the most popular extensions. They are easy to find in a search and to remember when someone wants to find your site again. What are the most common gTLDs?
.COM
If you have looked up websites before, you have been to a .com site. This is the most popular extension. Anyone can register for a .com site if the name they want is available. Because it is so popular, there are not as many .com domain names available anymore. In fact, all three and four letter websites names ending in .com are taken. Most people use 11 letter or more domain names!
The advantage of having a .com domain is they are instantly recognizable as a business site. (Hint: If the perfect name for your site is not available, .net is a good alternative. Avoid using .biz because often very cheesy sites use this extension.)
.ORG
This extension is short for organization and is usually used by nonprofit organizations. Though there are not restrictions on who uses this, using this gTLD will indicate to visitors you are not a for profit business. If you run a charity or nonprofit business and are making a website,.org is a perfect extension to pick.
.NET
Intended for networks and smaller websites that are part of a larger network (such as starter websites from a hosting company), this extension is available to anyone. If you have picked the perfect domain name and every variation of this name is not available for purchase as a .com, then try .net.
.EDU
.edu is restricted to educational organizations such as schools. This extension is used primarily by colleges and universities though any accredited school can apply for one.
Having restrictions on some extensions helps to keep the web organized so users can find addresses and determine what type of site they come across. The push by private and public organizations to open up and expand domain extensions to any group turns the web into a convoluted mess.
.XXX
.xxx was created for the adult entertainment industry. There are basically two ways to use this type of extension: as a ICM member or as a defensive measure. To apply for as a member, you must get a membership ID, then wait until you receive approval.
Requiring an ID and approval is designed to separate adult entertainment industry sites from other sites. However, some of the larger, more established companies have chosen .com sites to drive traffic their way.
On the other hand, many organizations have bought a defensive domain name to protect porn companies from redirecting their traffic. For example, if I want to protect my school site from being redirected to a porn site, I would have my site:
greenacresschool.edu
Then I could also buy the domain name and extension:
greenacresschool.xxx
As a defensive domain name buyer, I would not be required to get a membership ID and at the same time am not allowed to direct to an actual site.
You can easily find how to create the perfect domain name. But a domain extension is an integral part of the URL address as well. Select the best for your organization and make sure your name registration is through a reputable Internet domain registrar.