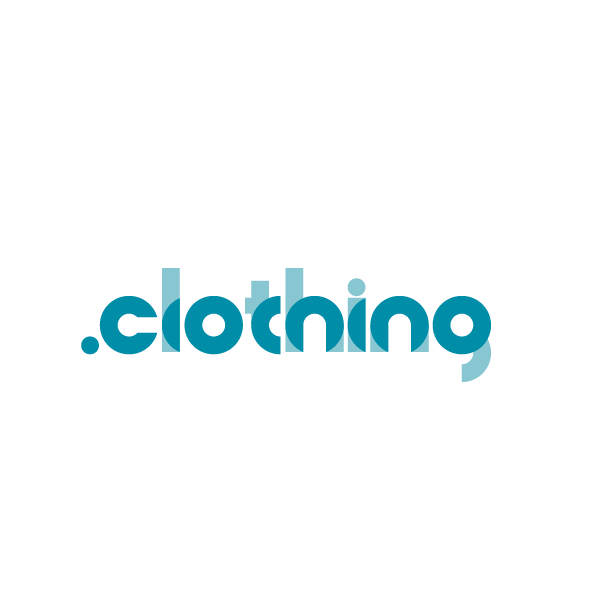 If you have a business in the clothing industry, then this is your chance to stand out from your competitors with the new .Clothing TLD. Give your online store some individuality and create a unique web space for your brand. This exciting domain name gives you a memorable way to promote your business, whether you are a retailer, boutique owner, designer, fashion blogger or reviewer.
It's basically an ideal choice for anyone operating in the clothing industry because this TLD is new, high in demand and it's easily recognizable by anyone shopping for clothes.
More Flexibility And Accessibility
Did you know that online clothing sales make up 26% of the total e-commercial market? Using the new .Clothing domain extension you too can tap into this huge market and create a more distinguished brand for your business.
Buying online is becoming easier and easier and people are less reluctant to shop online for their favorite clothes. In a competitive market, you have a very easy way to build a fashion website and be more convincing with a .Clothing extension. Having an easily-identifiable TLD, you can reach a specific demographic much faster and build trust with your customers.
Last but not least, fashion bloggers and online magazines will be able to distinguish their websites from thousands of other platforms and connect with a targeted customer base that is interested in clothing and fashion designs.
Registry Information
| | |
| --- | --- |
| gTLD Operator: | Donuts Inc. |
| Sunrise Period Dates: | 11/26/13 – 01/24/14 |
| Sunrise Period Requirements: | Must have trademark that matches your desired gTLD lodged inside the Trademark-Clearinghouse (TMCH). |
| General Availability Date: | 02/05/14 |
| General Availability Requirements: | N/A |
Your Perfect Domain Name Is Waiting
With millions of new domains being registered each year, finding the right web address for your business may be an impossible mission. Now you can change that with the new .Clothing TLD, a brand new domain extension that's waiting for you to register.
You can find more information on the .Clothing domain extension in this link: Register New Domain Extensions