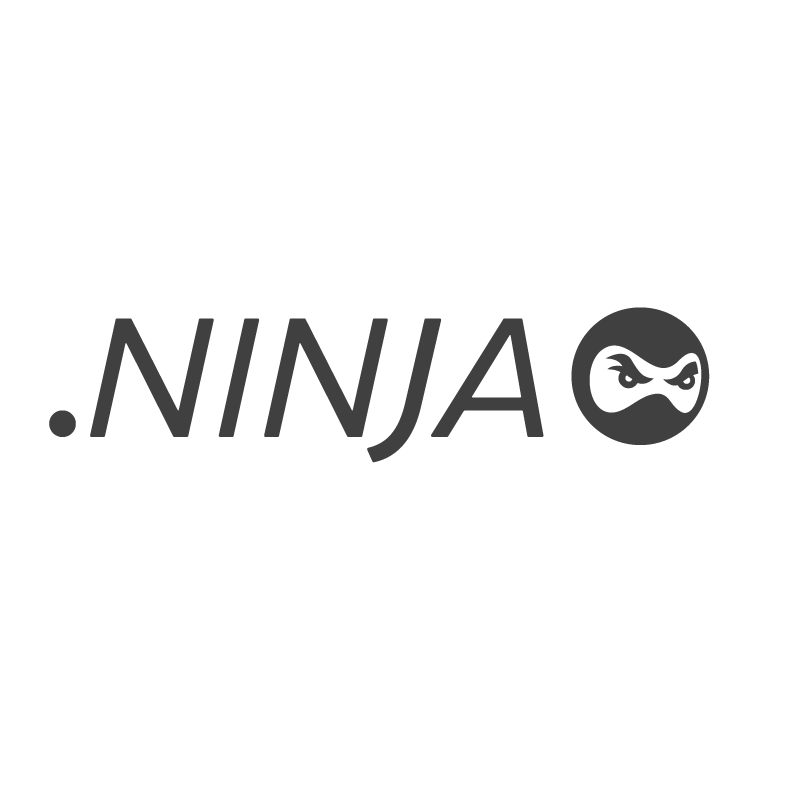 The new .Ninja TLD allows you to free yourself from the overly used traditional extensions and get a domain name with some real personality. No matter what profession you have, whether you are a marketing expert, a coding guru, or a bodybuilding master, the new .Ninja domain extension is your best choice to boost your online presence.
Register A Unique Domain Name
If you've been trying to register a premium .com. or .net domain name, chances are that most of the best names are already taken. So instead of just settling for the leftovers, pick your desired name and register it with the new .Ninja TLD. This new domain will set you apart from the competition and help your audience click on your website instead of the competitor's.
Plus, if you sell ninja related merchandise, whether it's costumes, comics, artwork, games or movies, your business will hugely benefit from this new TLD. Your website will gain immediate recognition and people will know exactly what your site is about. For example, you can register domain names like: blogging.ninja, onlinemarketing.ninja, taekwondotraining.ninja and more.
Registry Information
| | |
| --- | --- |
| gTLD Operator: | Rightside Registry |
| Sunrise Period Dates: | 02/19/2014 – 04/21/2014 |
| Sunrise Period Requirements: | Must have trademark that matches your desired gTLD lodged inside the Trademark-Clearinghouse (TMCH). |
| Landrush Period Dates: | 04/30/2014 – 05/19/2014 |
| Landrush Requirements: | N/A |
| General Availability Date: | 05/28/2014 |
| General Availability Requirements: | N/A |
Show Off Your Skills With A .Ninja TLD
If you really want to stand out and brand yourself creatively, you need to get a new .Ninja domain extension for your business. Get your name out there and don't waste time standing in line for people to discover your site when all the good .com domains are taken.
Whether you're a graphic designer, a martial arts instructor, a master chef, or anything in between, boost your web presence with a .Ninja extension. You will get instant recognition from users even before they enter your website. So, if you want to make a lasting impression, this new TLD will do it for you!
You can find more information on the .Ninja domain extension in this link: Register New Domain Extensions