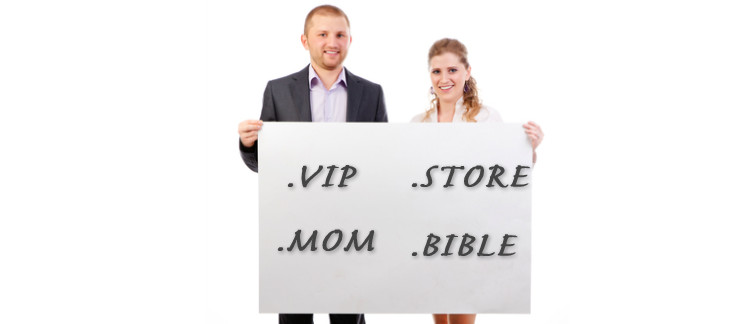 This month four new domain extensions have been added for
pre-registration: .VIP, .STORE, .MOM .BIBLE. You can search & reserve your domain
today or wait for a liberalization stage.
Liberalization Dates
Sunrise
Landrush
Go Live

.VIP
10.03.2016
———-
23.05.2016



.STORE
06.04.2016
07.06.2016
to
14.06.2016
14.06.2016



.MOM

24.02.2016
———-
26.04.2016



.BIBLE
———-
———-
08.03.2016


Sunrise: First stage after a domain name has been
launched. Only clients with trademarks validated at the Trademark
Clearinghouse (TMCH) have access to the registration during this stage. This
stage is ideal to secure registered trademarks.
Landrush:
Second stage starts after a domain name has been launched. Unlike
the Sunrise stage, you don't need to have a registered trademark.
All domain names pre-registered during the Sunrise period will be excluded
from the Landrush period. If there is more than one applicant for the same
domain name during Landrush, an auction will be held at the end of this
phase in order to determine to whom the domain name is awarded. Not all
extensions have a Landrush stage.

Go Live: This third and final stage, this is when the
extension is finally open to the public in a "first come first served"
basis.