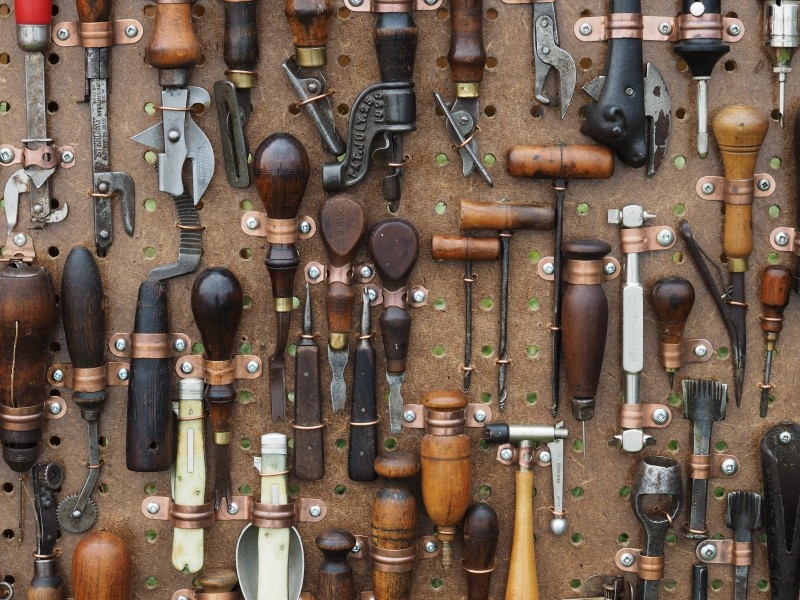 According to a study made by the brand monitoring platform, Keep Alert, as of November 2013 there are 120,000 domain names that include the word "equipment". Therefore, the new TLD is a great marketing opportunity for equipment suppliers in all fields and industries.
What Are The Benefits?
.EQUIPMENT is a generic-term TLD created to widely address many different marketing purposes, so it might be perfect for sports equipment rental facilities, farm equipment retailers, construction equipment and basically any type of business that sells, reviews or buys equipment in any type of industry.
This unique extension adds a relevant and highly searchable word to a domain name, making any company more visible and easier to recognize from a buyer's perspective. With such a powerful accent on the working arena, it's obvious that the .EQUIPMENT extension would be a great addition to any marketing and branding campaign.
There isn't an industry in the world that does not depend on some sort of equipment and this is the reason why owning a new .EQUIPMENT extension is such a powerful asset to your business.
Whether your business includes commerce in a brick-and-mortar hardware shop, or you are an online supplier of any kind of equipment, whether it is sports, medical, industrial, musical, etc., the .EQUIPMENT gTLD can significantly increase your exposure and profits, by simply putting yourself in front of the right audience.
Key Registry Information:
| | |
| --- | --- |
| gTLD Operator: | Donuts |
| Sunrise Period Dates: | 03 Dec 2013 – 31 Jan 2014 |
| Sunrise Period Requirements: | This phase is for trademark holders who have verified their trademark with the Trademark Clearinghouse (TMCH). |
| Landrush Period Dates: | 02/5/14 – 02/11/14 |
| Landrush Requirements: | N/A |
| General Availability Date: | 02/12/14 |
| General Availability Requirements: | N/A |
So if you are selling, appraising or reselling equipment both online or offline, the new .EQUIPMENT top-level domain will give you a vast array of naming and branding opportunities in many industries and niches.
Make one step ahead of your competition and secure your new domain extension today!