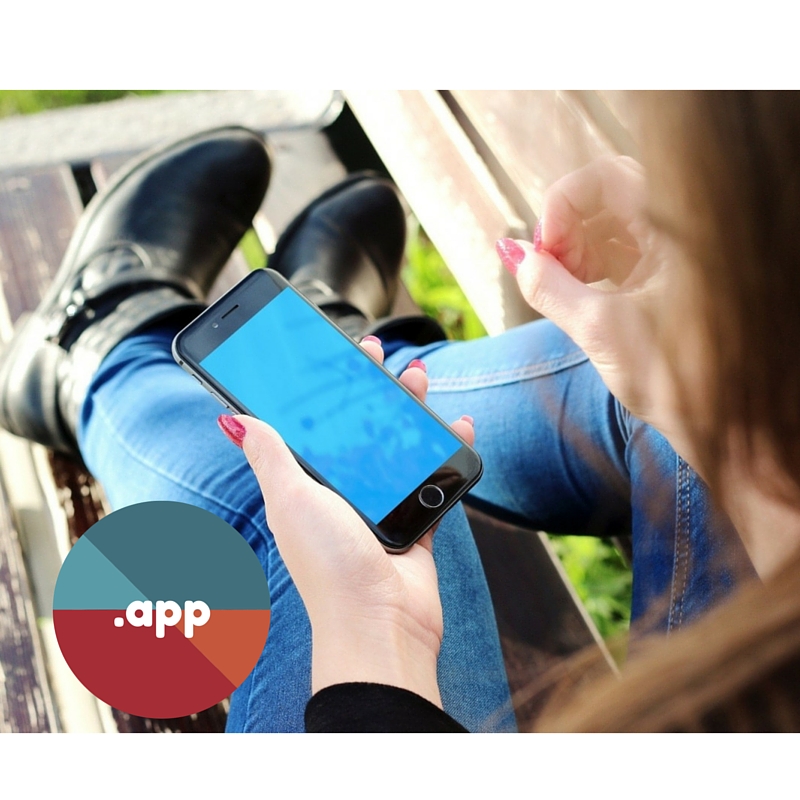 The new .APP domain extension will open up a whole new avenue for software developers and business owners.
Everywhere you look, there are infinite items that use the "app" word in one form or another. The .APP domain will provide a new platform for apps to grow and thrive as the Internet continues to expand at unprecedented rates.
The .APP Extension: A Revolutionary Opportunity
Just think about the 3 largest app stores in the world (App store, Google Play and Windows Phone). These giants combined host almost 1.6 million apps and the numbers are going up.
The average consumer has approx. 50 apps installed on their phones. That should give you an idea of the magnitude of this opportunity. One thing is for sure: apps are here to stay, so you'd better claim your own unique .APP domain to create a sweet home for your product.
The new .APP domain will create the ideal space for both professionals and beginners to come together and share their knowledge in the form of screenshots, feedback forms, how-to guides and more.
Plus, .APP will attract customers in search of the latest apps to simplify their work & life activities. Given that Apple's App Store has just crossed the threshold of 50 billion downloads by users all over the world, you'll never have to worry about finding visitors!
Key Registration Information
| | |
| --- | --- |
| gTLD Applicant: | .APP REGISTRY INC., Charleston Road Registry Inc., dot App Limited, Webera Inc., NU DOT CO LLC, Amazon EU S.à r.l., Lone Maple, LLC, Dot App LLC, DotApp Inc., TRI Ventures, Inc., Afilias Limited, Merchant Law Group LLP, Top Level Domain Holdings Limited |
| gTLD Approval Date: | TBA |
| Sunrise Period Commence Date: | Est. Q3/2015 |
| General Availability: | Est. Q3/2015 |
| Pricing: | TBA |
Claim Your Spot On The App Market
The app market has grown at a stunning rate and it's become a highly competitive space. If you are developing great, new apps, then you absolutely must ensure that you grab a relevant .APP domain extension to compliment it.
Shortly, if you are looking to market your apps and gain undisputable leverage, then buying an .APP domain will definitely boost your branding strategy and help the app users find you faster.