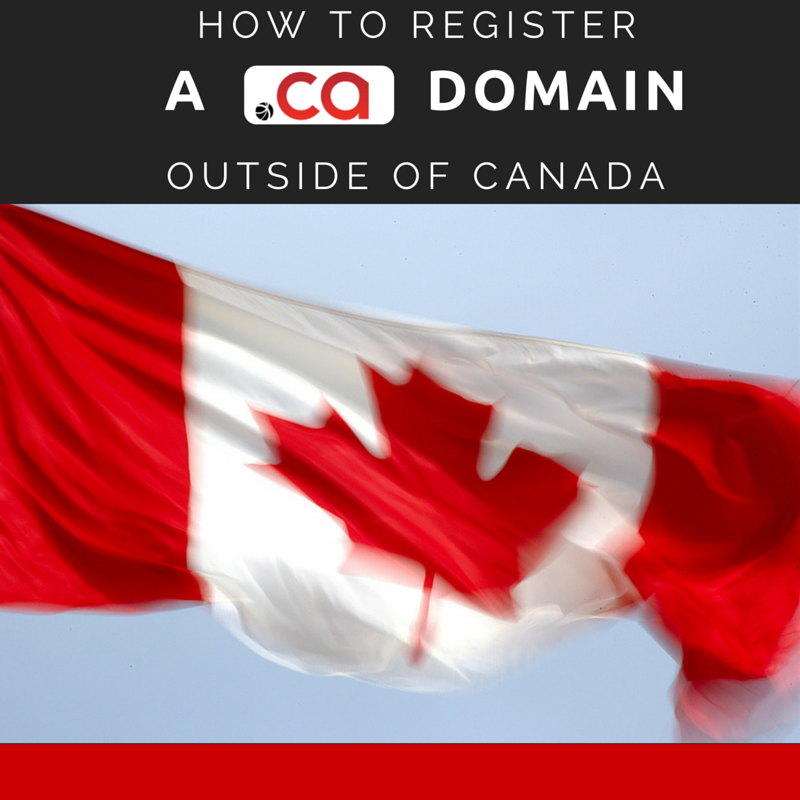 You may want to register a .ca domain to take advantage of your business or your individual online presence, but Canada has a strict registration system targeted at those who live and work there, so how do you register a .ca domain non-Canadians can take advantage of?
The benefits of registering a .ca domain
Canadian businesses recognize the many advantages to both Canadians and the outside world in using the country's top line domain, because Canada is seen as being secure, safe and well trusted. The Canadian economy and the financial system have performed well during the world financial crisis.
With around 100 million .com domains registered around the world, it has become difficult to be able to register a new .com name without clashing with current websites. Conveniently, this is not the case for .ca.
From 1.5 million .ca domain names registered by October 2010, almost 2.2 million are now registered by the end of 2013 which is a dramatic growth in both people using the Internet and requiring a .ca domain.
CIRA (the Canadian Internet Registration Authority) claim that Canadian Internet users look for a .ca address for personal and business use, which is attractive to businesses throughout the world, when you consider the substantial size of the Canadian marketplace.
Which authority manages the .ca domains?
As a non-profit Canadian corporation, CIRA is responsible for Canada's entire .ca top-level domain (TLD). Since December 1, 2000, the Board of Directors and advisers have strictly controlled the use of the .ca TLD.
The requirements to register in Canada
Registrations are only usually accepted from Canadian citizens and permanent residents, and a specific list of potential authorities. These include corporations, trusts, partnerships as well as associations, trade unions and political parties. The .ca domain is also available to educational institutions, libraries, archives and museums as well as hospitals. Her Majesty the Queen, Indian bands and Aboriginal people are allowed to register, as well as government departments and companies or people with official marks or a trademark registered in Canada.
Once you qualify, there is no limit to the number of domain names that you can register.
Why is it difficult for non-Canadians to register a .ca?
CIRA have ensured that the top-level domain is available for Canadians and official authorities. Where you are not Canadian or live in the country and not a member of any of the listed categories, you will not be able to meet the .ca domain requirements for the top line domain without extensive help.
How non Canadians can register a .ca?
Where you fail to meet the necessary criteria to be able to register the top-level domain, you are left with two positive routes to organizing a .ca domain for non Canadians.
The first option is to register your trademark in Canada, you can register with us in the following link Trademark Registration Canada.
The registration process takes approximately 1 year, and only after the trademark is registered, we will be able to register your .ca domain.
Please notice that you have to file as a trademark a word or set of words as close to the exact term that you want to register as domain name. A Canadian trademark allows you to apply for a .ca domain name consisting of or including the exact word component of that registered trademark. That is, if you want to register the Domain "ABCoutdoorequipmentfishing.ca" because your company name is "ABC outdoor equipment" and you sell fishing gear, then you could file as a trademark the term "ABC Outdoor equipment.
Also be aware that not all filed trademarks are granted, if you file for a trademark that is already registered, or if you file for a generic term, you application might be opposed and rejected. We advice that you order first a Trademark Comprehensive Study in order to decrease chances that your trademark will be rejected.
Where to search and register a .ca domain?
You can search to see if your preferred .ca domain is available and ready for you to register in the following link register .ca domain .
If you need to check details of a current domain owner you can check whois information in the following link: Whois .ca .